What is flexible impact protection?
The alternative to standard steel impact protection
Flexible impact protection consists of a polymer material which, due to its special properties, reacts flexibly to impact damage and returns to its original state. This avoids and reduces costly and extensive damage to the impact protection product itself, as well as to industrial trucks, building parts and inventory. At the same time, people are protected from potential accidents at work.
More safety thanks to deflection zone and memory effect
In the course of an impact, the impact protection product deforms and thus significantly buffers potential damage. The deflection zone calculated during the installation of the products ensures the necessary safety distance to the parts of the building to be protected. Afterwards, the material of the flexible impact protection returns automatically to its original position.
What types of flexible impact protection are there?
From barriers and railings for industrial traffic, storage and production zones with swing doors and dock gates, to shelf protection, column and post protection, flexible bollards and floor barriers.
Where to use flexible impact protection?
Flexible impact protection is suitable for all industrial sectors and industries
From the food industry, machine and vehicle construction, logistics and freight forwarding to the public and construction sectors.
Special range of application due to enormous temperature resistance
The products are suitable for an application range from -10 to +50 degrees Celsius.
The material used cannot corrode and does not take damage from chemicals used in the chemical industry, for example.
Every area protected with the right product
The flexible impact protection products, properly planned and used, protect every industrial business area. By absorbing the impact energy, damage is prevented and costs are minimised by eliminating the need for costly repairs and replacement of damaged impact protection, vehicles and inventory.
What are the advantages of flexible impact protection?
Special material properties of the polymer material used
Sustainability right from the start
The polymer material is particularly light. It is produced with lower emissions than comparable impact protection products made of other materials and 30% recycled material is already used in the production process.
The finished products are 100% recyclable and sustainably protect the environment.
Deformable with special usage properties for the protection of inventory, people and industrial trucks / forklifts
The chemically resistant material returns to its original shape after an impact, thus ensuring significant financial savings potential by preventing damage. Tear-out of the products is effectively prevented by the energy absorption in the event of an impact. The black and yellow colour of the products ensures good visibility and presents a well and cleanly protected company area around machines, drive ways and racking systems.
Modular and customisable impact protection barriers
All d-flexx products can be planned modularly and/or individually. This means that superstructures according to exact plans, including angles and door sections, are individually possible for every requirement. The products can also be combined with each other to create a uniform image within the company. Fixed units are available for standard dimensions and can be delivered pre-assembled.
Simple installation that is gentle on the building floors
Most of the flexible impact protection products are delivered pre-assembled.
They are anchored to the ground using the fixing ground anchors supplied. This type of fastening ensures safe protection during use and saves considerable assembly and maintenance costs. It is not possible for the floor anchors to tear out in the event of a collision, thus protecting the hall floor. The uprights available in the products are connected to the posts by so-called "locking-pins". These are also included in the scope of delivery.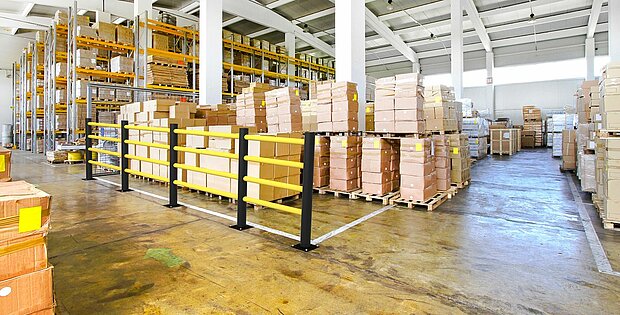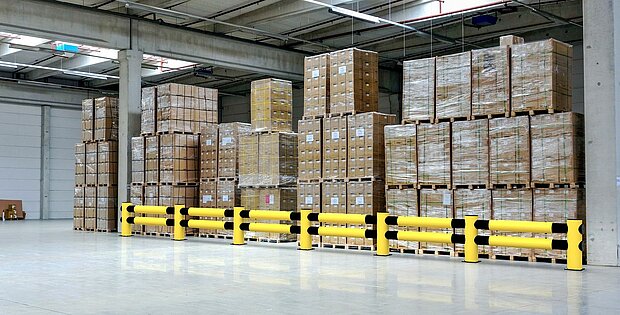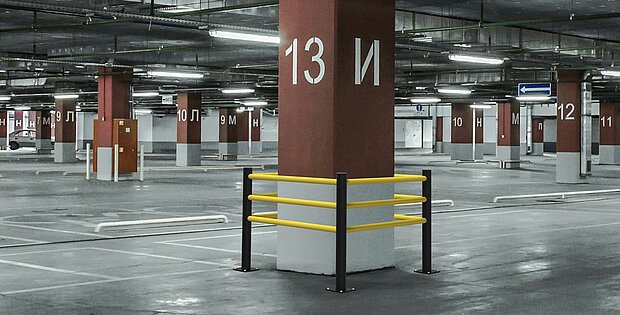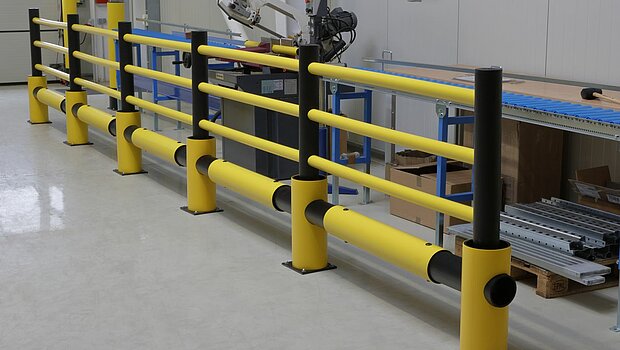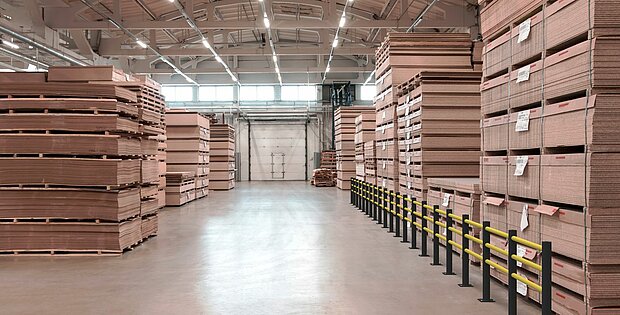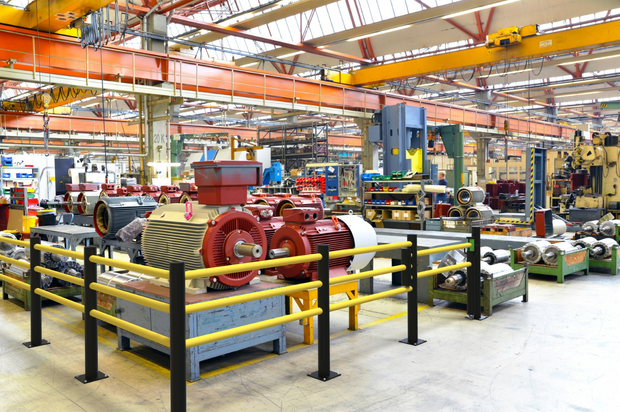 What kind of flexible impact protection do we offer?
Traffic barriers in use
Starting with protection against approaching or passing through hazardous zones and industrial traffic routes at different heights, optionally with additional handrail to protect people, machinery and inventory.
Safety railings for walkways
Safety railings provide a highly visible separation of walkways and driveways and are optionally available for individual column protection.
Flexibly combinable swing doors and dock gates
Whether for swinging, pushing or lifting. With the various doors, gates and the Dock Gate, driveways and loading areas can be flexibly and safely protected from all kinds of damage.
The possibility of combining the products with other impact protection and railing systems means that these elements complement the requirements.
Lightweight shelf protection with a lot of safety
Shelf legs and shelf ends are potentially quickly damaged by industrial trucks. The products in the Shelf and Rack End Protection range protect existing warehouse shelving and, thanks to the special polymer material, also the vehicles from damage.
Machine guards for people and inventory
Entering dangerous machine areas and endangering work safety, as well as potential equipment damage caused by forklift trucks entering production areas, is prevented by separating them with the help of the machine protection grids.
Bollards for protection of building corners and as an optimal guiding complement
The bollards of different heights ensure a guiding function and, due to their chosen location, offer safe protection against collisions almost everywhere.
Wall and near-floor areas protected with barrier
The floor profile barrier protects walls and, for example, assembly lines as a guide threshold or wheel stop. Thanks to individual lengths, they can be planned for every requirement, as well as being used as push-through protection for shelves.