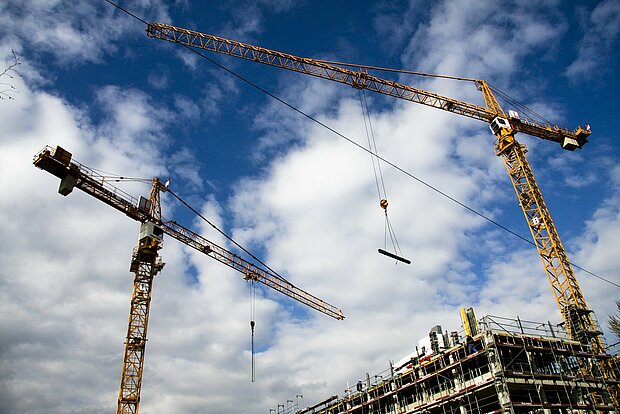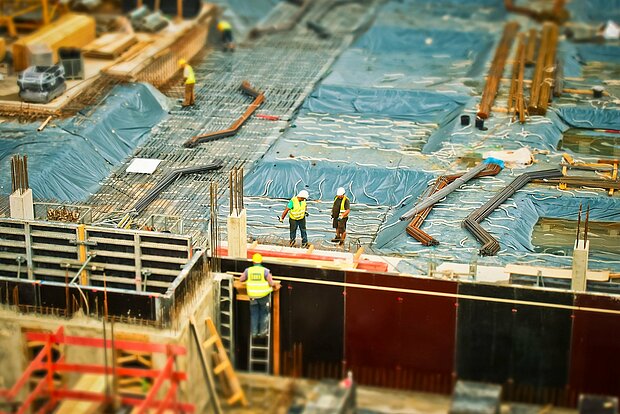 Quality, safety and sustainability also when it comes to collision protection
Particularly in today's world, in which the demands of clients for quality, safety and sustainability of almost all trades and components are constantly increasing, collision protection is also subject to this quality concept.
As a responsible construction company or general planner, the included offer of impact protection is part of the standard repertoire, especially in industrial and hall construction, and is often requested by the client. With d-flexx, you are in the position to offer your client an impact protection product that optimally combines the topics of load absorption, sustainability, cost efficiency and appearance.
As one of the most modern impact protection systems made of flexible polymer material, d-flexx is able to rigidly protect the inventory and structure of expensive new buildings and thus maintain your client's values even when the building is in full operation. With its black/yellow color scheme and modern design, d-flexx also makes a visual impression and is visible from a great distance. Not only during commissioning under the eyes of the public and business partners, but also after multiple impacts, d-flexx remains visually attractive and your customer will never have to worry about defective, crooked and broken steel impact protection again.
d-flexx relies on a large proportion of recycled material of about 30%, the products are 100% recyclable. Due to the durability of the material, d-flexx needs to be replaced much less frequently than comparable steel impact protectors. This conserves resources and the environment considerably and gives your client a "green" conscience when it comes to sustainability.
d-flexx even as first equipment - that makes sense!