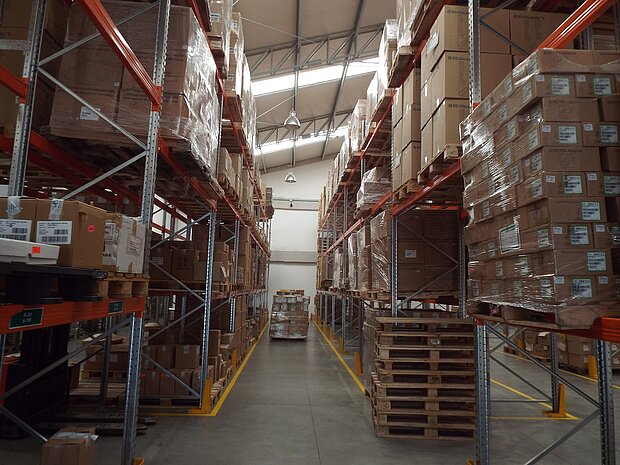 Damage to shelves, gates, loading stations can create unwanted delays
In the freight forwarding and logistics industry, there is a factor at the center of attention of which there is rarely enough available: time.
Hardly anything is worse than a collision damage, which affects your racks, gates, loading stations or even your employees and thus causes downtime. A delay chain can occur, which in the worst case can even lead to contractual penalties for late arrival of the goods. But even if the worst case scenario does not occur immediately: delays in the process, even of a minor nature, cost money.
With its flexible polymer material, d-flexx ensures that the impact energy is absorbed, that the collision protection does not tear out of the floor and that your shelving and gate systems, loading stations, loading bays as well as hall walls and columns behind them are always perfectly protected.
For you, this means: No loss of money and image due to downtime and delayed delivery. What's more, with d-flexx you even save money in the long term. There is no longer any need to constantly replace and buy new steel collision protection and maintenance costs are considerably lower.