Service and communication -
there is no stronger combination to convince you permanently.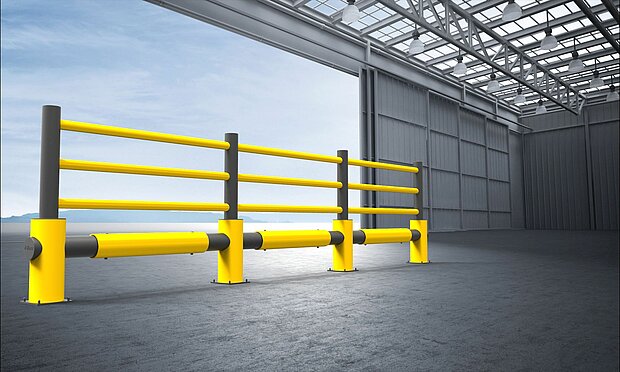 Your current barrier system causes downtime and additional cost?
You want to equip your new production hall, protection highly expensive machines and shelves or want to upgrade your warehouse with the newest flexible safety barrier of this generation?
The requirements for a modern ram protection have significantly risen in the past years. Due to restrictive increase of regulations and requirements to protect employees and machinery your workplace only deserves the most reliable and innovative flexible ram protection solution.
Produced from newly developed polymer material, our d-flexx barriers will absorb impact collision force. Therefore, preventing damages to flooring, machinery, vehicles and protect people. Additionally, reducing downtime and costs to a minimum.
Founded to provide the market with this generation, most cutting-edge ram protection, d-flexx offers advice, on-site measurement, CAD-planning/projecting and delivery all from the same source.
You are profiting from our 45 years of experience in polymer processing, with our highly automated production facility and perfectly trained experts.